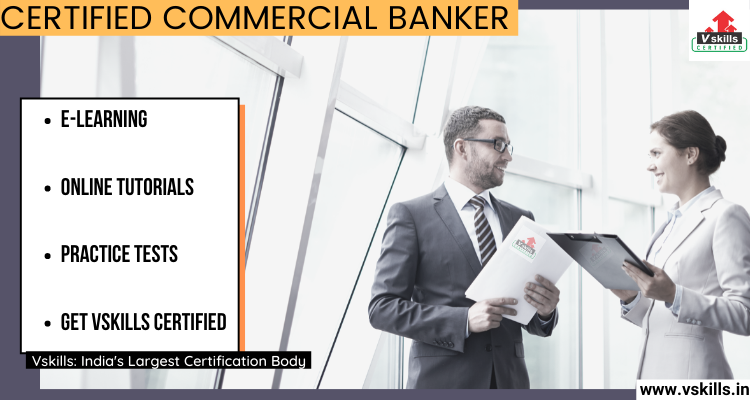 A Commercial banker has skill and ability to interact with customers and make recommendations according to the customer's needs. They basically require to have problem-solving skills for managing cash accounts and potential cash shortages. Further, the responsibilities include:
A Commercial banker has involvement in reviewing loan applications, supervising bank staff, coordinating personnel, meeting with customers, etc.
They also review the status of the account and are responsible for creating a sound business model and analyzing competition.
Senior commercial bankers also oversee the balances and services of an entire chain of banks.
Vskills Certified Commercial Banker: Exam Overview
Vskills Certification in Commercial Banking is best for those candidates who are looking for opportunities in the commercial banking sector catering to a wide variety of services such as leasing, credit card banking, international finance, and trade credit. This certification will improve the chances of getting the desired role and knowledge for the candidate. However, becoming a commercial banker will open a wide range of opportunities. And, getting Vskills Certification in Commercial Banking will help candidates enter the field of commercial banking.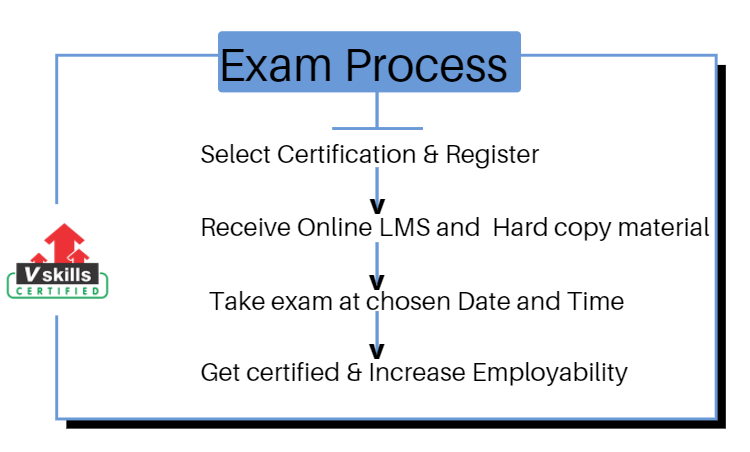 Vskills being India's largest certification providers gives candidates access to top exams as well as provides after exam benefits. This includes:
The certifications will have a Government verification tag.
The Certification is valid for life.
Candidates will get lifelong e-learning access.
Access to free Practice Tests.
Candidates will get tagged as 'Vskills Certified' On Monsterindia.com and 'Vskills Certified' On Shine Shine.com.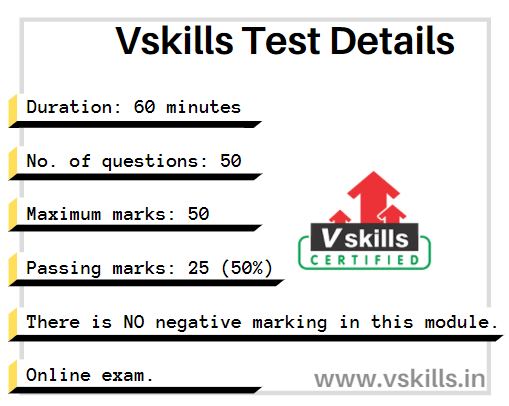 Course Outline for Certified Commercial Banker
Certified Commercial Banker covers the following topics –
Preparation Guide for Vskills Certified Commercial Banker
Candidates before starting preparing for the should get all the exam-related resources so that they can start preparation in a proper manner. Moreover, doing this will not only help them understand things better but it will also help them to quickly complete the syllabus. Further, this will provide an advantage to better understand the concepts. However, in the Certified Commercial Banker exam preparation guide, we will discuss some of the most important resources to help you prepare well for the exam.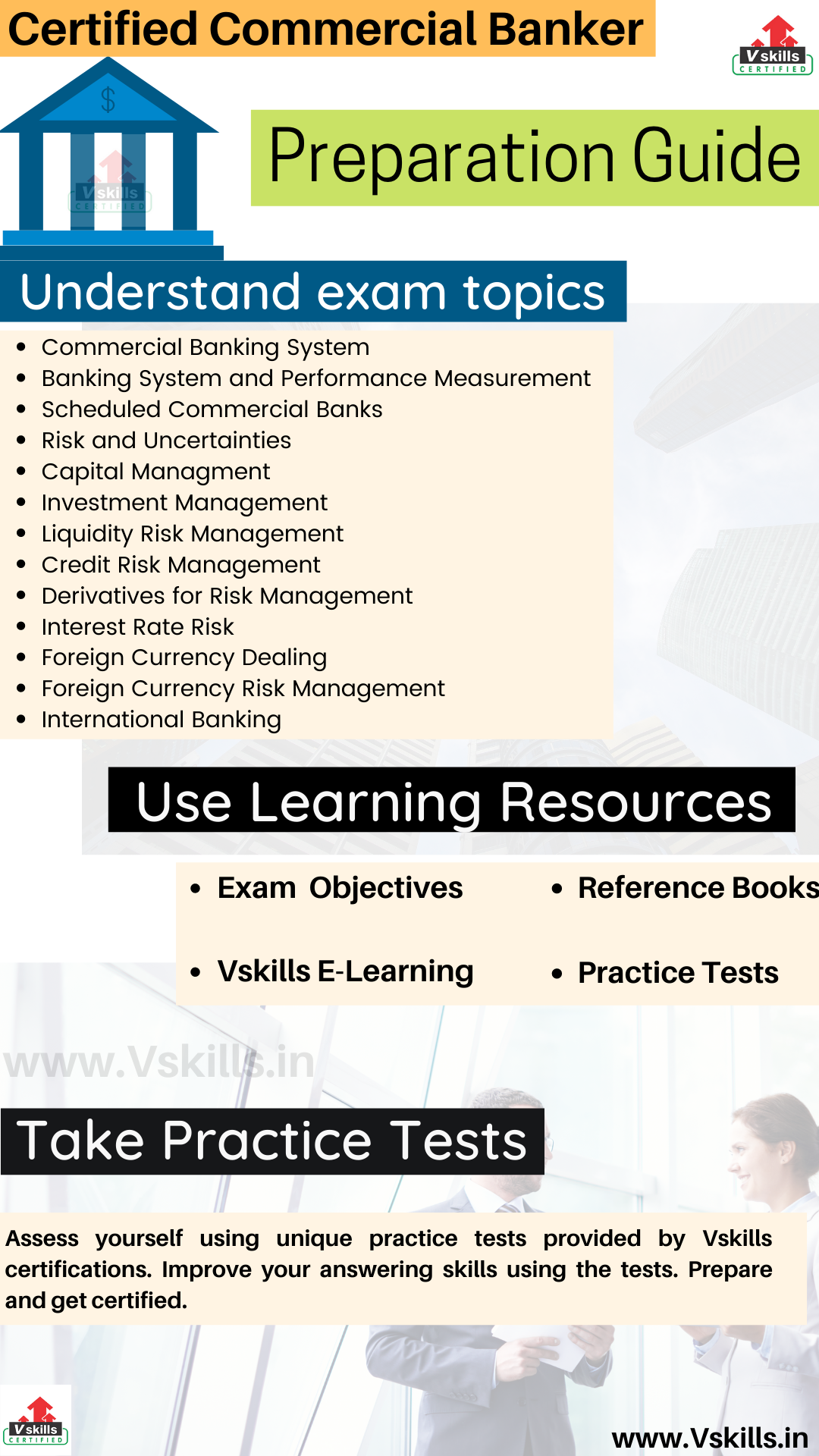 Refer Exam Objectives
Understanding exam objectives is essential for any exam as it provides a huge benefit to candidates during the preparation time. So, the first task should be to get all the exam-related details that include the important contents and its resources. Doing this will help candidates to understand things more accurately. For the Certified Commercial Banker topics include:
Commercial Banking System
Banking System and Performance Measurement
Scheduled Commercial Banks
Risk and Uncertainties
Capital Management
Investment Management
Liquidity Risk Management
Credit Risk Management
Derivatives for Risk Management
Interest Rate Risk
Foreign Currency Dealing
Foreign Currency Risk Management
International Banking

Vskills E-Learning
Vskills Certified Commercial Banker helps candidates to prepare for the exam using the online learning material for a lifetime. The online material for this is regularly updated. Moreover, the e-learning that is provided comes with hard copy material for helping candidates to improve and update the learning curve for getting better opportunities.
Refer: Certified Commercial Banker Sample Chapters
Books for Reference
While preparing reference books can provide an advantage to learn and understand things more accurately. For the Certified Commercial Banker exam, there are various books available which you can find online or in libraries. Some of the books are as follows:
Commercial Banking 4e Book by James W Kolari
Modern Commercial Banking Book by H. R. Machiraju
Evaluate yourself with Practice Test
After completing the topics for the Certified Commercial Banker exam, candidates should start assessing using practice tests. Using practice tests will help them for better preparation. Moreover, it will provide an advantage to candidates as by examining and assessing with these tests they will know about their weak areas and improve them.

Prepare for Job Interview
Checkout these commercial banker job interview questions, the questions are created for beginners, professional to help them to overcome the job interview obstacle.