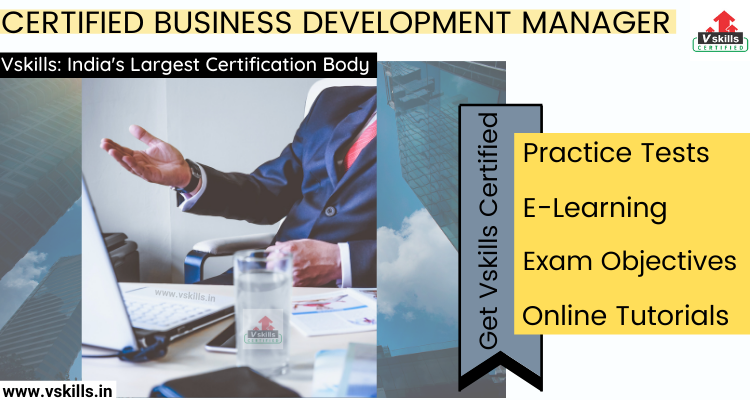 Business Development Manager is responsible for contacting a new potential client tol have business with and they also seek information on the products and services. BDM develops a growth strategy focused both on financial gain and customer satisfaction. And, also conduct research for identifying new markets and customer needs. Further, on their daily task they arrange business meetings with prospective clients as well as promote the company's products/services addressing or meeting clients' objectives.
A Business Development Manager uses their skills for preparing sales contracts and ensures adherence to law-established rules and guidelines. They also keep records of sales, revenue, invoices, and provide trustworthy feedback and support after-sales. They have the ability to build long-term relationships with new and existing customers and also develop entry-level staff into valuable salespeople. 
So, let's get started with the in-depth details and resources to become Certified Business Development Manager.
Vskills Certified Business Development Manager
Business development managers manage the business growth of the company within available resources in an organization. Thus, there is an increase in demand for BDM due to new-age companies like startups. For this, getting Vskills Business Development Manager Certification will help candidates to validate their skills in managing the business development department of the company. The certification will examine candidates in various areas and covers concepts, tools, and techniques of business development such as environmental analysis, key account management, relationship management, digital marketing, e-commerce marketing practices, etc.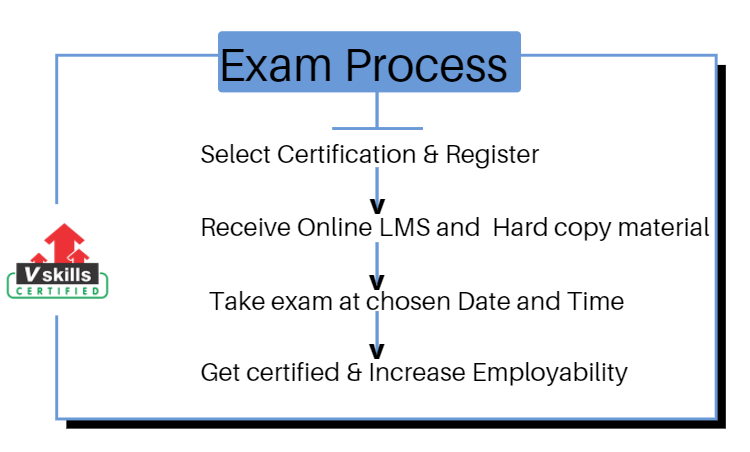 Vskills being India's largest certification providers gives candidates access to top exams as well as provides after exam benefits. This includes:
The certifications will have a Government verification tag.
The Certification is valid for life.
Candidates will get lifelong e-learning access.
Access to free Practice Tests.
Candidates will get tagged as 'Vskills Certified' On Monsterindia.com and 'Vskills Certified' On Shine Shine.com.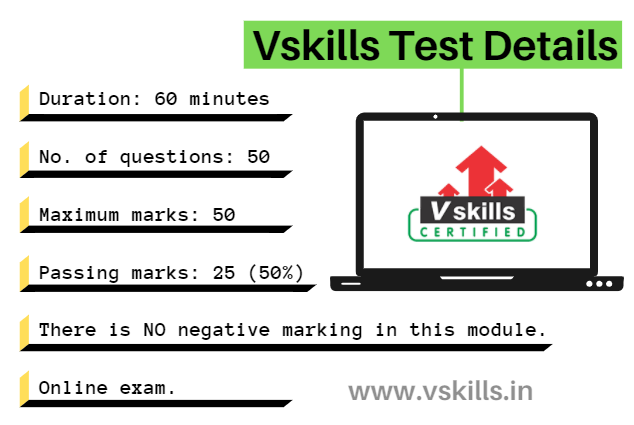 Course Outline
Certified Business Development Manager covers the following topics –
Business Development Basics
What is Business Development
Business Development and Other Departments
Skills for Business Development
Business Development Drivers
Business Development Process
Management Basics
What is Management
Features of Management
The Purpose of Management
Need for Management
Management Styles
Developing Marketing Strategies and Plans
Mission Statement
The Market
Competition – Direct and indirect
Sample Marketing Plan Outline
Capturing Marketing Insights
Marketing Information Systems
Analysing the Macro environment
Marketing Research
Measuring Marketing Productivity
Forecasting and Demand Measurement
Marketing Mix Modelling
Analysing Consumer Markets
Factors influencing consumer behaviour
Major Psychological Processes
Buying Decision Process
Analysing Business Markets
Organisational Buying
Business Buying Decision Process
Procurement Process
Managing B2B Customer Relationships
Environmental Analysis
PEST
Anticipating Changes in the Law
Economic Factors
International Factors
Social Factors
Technological Factors
Competitive Intelligence
Segment-Target-Position
Segmentation
Targeting
Positioning
Branding
Marketing Strategies
Strategic Intent
Ansoff's Product/Market Matrix
The Boston Matrix
Bowman's Strategy Clock
Generic Strategies – Michael Porter (1980)
The danger of Being 'Stuck in the Middle'
Marketing Control
Internal Marketing
The Balanced Scorecard
Gap Analysis
KPI
SWOT Analysis
Bringing the SWOT Elements Together
SWOT Analysis – Exercise
The Marketing SWOT
Products and Markets
Market Development
Related Diversification
Unrelated Diversification
New Product Development
Prospecting, Objection Handling and Closing
Prospecting
Formulating Prospect Definitions
Searching out Potential Accounts
Sales Resistance
Closing Sales
Sales Forecasting
Types of Personal Selling Objectives
Analyzing Market Potential
Market Indexes
Sales Potential and Sales Forecasting
Sales Forecasting Methods
Qualitative Forecasting Methods
Projection of Past Sales
Time-Series Analysis
Exponential Smoothing
Regression Analysis
Econometric Model Building and Simulation
Converting Industry Forecast to Company Sales Forecast
Key Account Management
What is Key Account Management (KAM)?
Benefits and Need for KAM
Key Account Manager Skills
KAM vs Sales or Account Management
Key Account Management Process
Key Account Management Levels
Identify Key Accounts
Implementing Key Account Management
Best Practices for KAM
CRM
Who is Customer
What is CRM?
CRM Components
CRM Types
Social CRM
CRM Strategy
Relationship Management
What is Relationship?
Need for Business Relationship
Customer-Supplier Relationship Development
Relationship Management Theories
Customer Management Strategies
Digital Marketing
Introduction
E-Commerce
Search Engine Optimization
Social Media
Behavioral Targeting
Email Marketing
Customer Relationship Management
E-Commerce Marketing Practices
Pure-Click Companies
Brick-and-Click Companies
M-Commerce
Conflict and Negotiation
Overview of Conflict
Types of Conflict
Causes of Conflict
Conflict Management Technique
Negotiation and Conflict
Negotiation Basics
Preparing for the Negotiation Process
The Seven Basic Steps in Negotiation
Best Alternative to a Negotiated Agreement (BATNA)
Tactics for Negotiation Process
Influence Building
Influencing and Persuasion Techniques
Influence and Organizational Politics
Connect and Influence
Influencing Others as a Leader
International Marketing
International Marketing Basics
International Marketing Plan
International Marketing Research
Segmentation, Targeting and Positioning
Market Entry and Expansion Strategies
Global Competition Analysis
International Branding and Packaging
Pricing for International Markets
Dumping and Countertrade
Transfer Pricing
Global Promotion
International E-Marketing
Preparation Guide for Vskills Certified Business Development Manager
Preparation Guide is the essential part of every exam that a candidate has to give most of the time. That is to say, without having the correct preparation resources will create difficulty while preparing for the exam. So, candidates need to do research and find the best resources available to get a better understanding of the exam. However, for the Certified Business Development Manager exam, some of the resources Vskills provide the resources that will help to prepare in a good way. This include: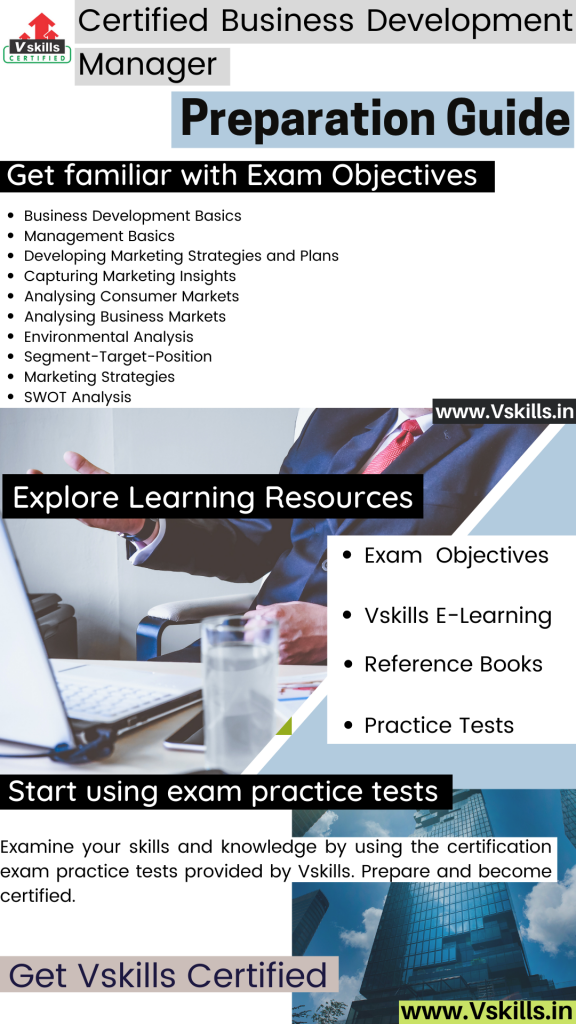 Refer Exam Objectives
Exam objectives are important as it provides brief about the exam by diving the syllabus into topics that include various sections and subsections. Candidates should be to get all the content and topics related to the exam. As it provides a benefit to candidates to understand better during the preparation time. Doing this will help them to understand things more accurately. For the Business Development Manager certification the topics include –
Business Development Basics
Management Basics
Developing Marketing Strategies and Plans
Capturing Marketing Insights
Analysing Consumer Markets
Analysing Business Markets
Environmental Analysis
Segment-Target-Position
Marketing Strategies
SWOT Analysis
Prospecting, Objection Handling and Closing
Sales Forecasting
Key Account Management
CRM
Relationship Management
Digital Marketing
E-Commerce Marketing Practices
Conflict and Negotiation

Vskills E-Learning
With E-learning for Vskills Certified Business Development Manager, candidates will get a better understanding of the content using the online learning material for a lifetime. Moreover, Vskills provides hard copy material that will help them in improving skills and staying up to date with the learning curve for getting better opportunities.
Refer: Certified Business Development Manager Sample Chapters
Books for Reference
Candidates should start taking help from reference books as it can provide an advantage for understanding things more accurately. However, for the Certified Business Development Manager exam, there are various books available which you can find online or in libraries. Some of the books are as follows:
Business Development For Dummies Book by Anna Kennedy
Good to Great Book by James C. Collins
Evaluate yourself with Practice Test
It is important to understand that to get full perfection practice is essential. That is to say, this will provide a clear view of where they stand and help them to improve more. Moreover, with this, they can learn about their weak areas as well as answering skills. So, get prepared and become certified.