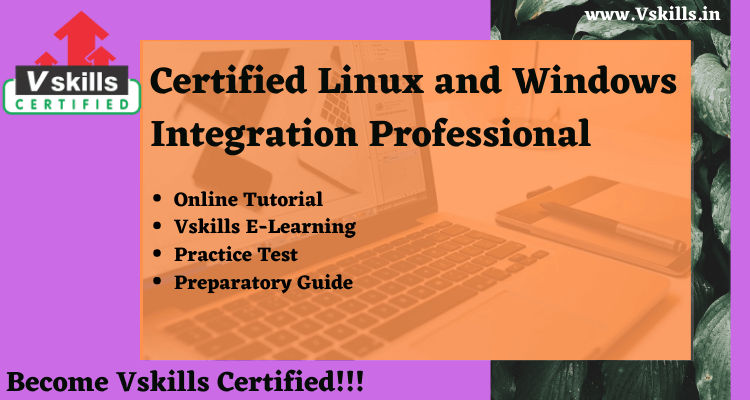 The use of Linux is no longer the single preserve of IT administrators and tech-savvy computer users. Linux can now undoubtedly be consolidated into the environment without even having to go over the trouble of re-partitioning a disk. The Certified Linux and Windows Integration Professional course by VSkills guide the candidate in such a combination of Windows with Linux taking them to new heights in their career.

Overview
Vskills certification for Linux and Windows Integration Professional values the candidate as per the company's requirement for system integration or system administration. The certification inspections the candidates on many areas in Linux deployment strategies, file, and printer sharing, Samba configuration, CUPS, Using LDAP, Using NT Domains, Using NetBIOS Network, Kerberos configuration, Linux thin client configurations, running remote GUI programs, configuring mail servers and network, etc. 
Vskills Certified Linux and Windows Integration Professional certification is aimed at professionals and graduates aspiring to exceed in their preferred areas. It is also well accommodated for those who are already working and would like to accept certification for further career progression.
Meriting Vskills Linux and Windows Integration Professional Certification can support candidate modify in today's competitive job market, expand their employment possibilities by promoting their advanced skills, and result in higher earning. 
Vskills being India's largest certification provider gives candidates access to top exams as well as provides after exam benefits. This includes:
Become Government Certified Professional!
The Certification is valid for life.
Candidates will get lifelong e-learning access.
Access to free Practice Tests.
Candidates will get tagged as 'Vskills Certified' On Monsterindia.com and  'Vskills Certified' On Shine Shine.com.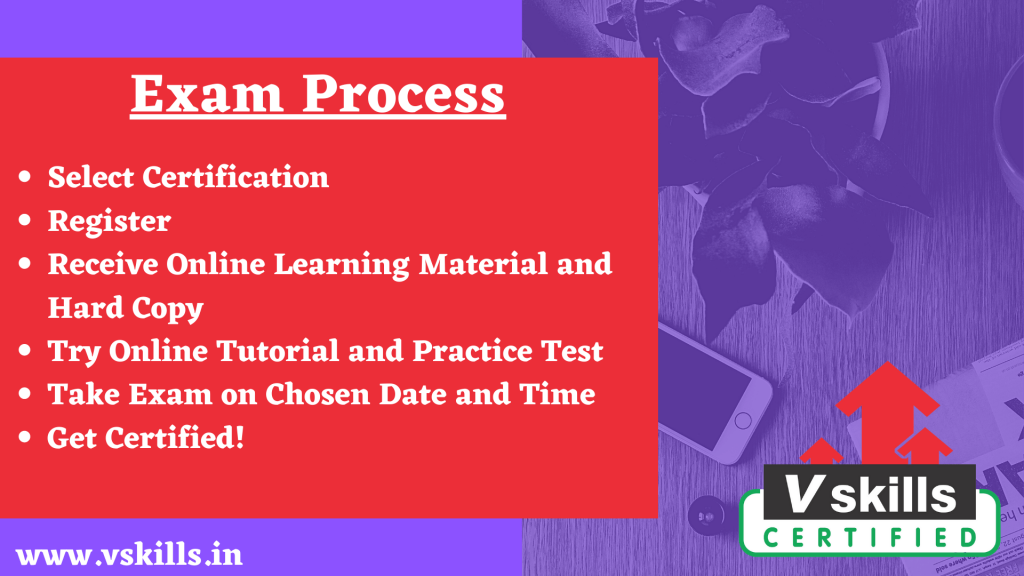 Exam Details
Exam Duration: 60 minutes
Vskills Exam Code: VS-1146
Number of questions: 50
Maximum marks: 50
Passing marks: 25 (50%)
Exam Mode: Online
There is NO negative marking in this module.
Certified Linux and Windows Integration Professional Course Outline
Certified Linux and Windows Integration Professional covers the following topics –
1. Linux Features
1.1 Where Linux Fits in a Network
1.2 Linux as a Server
1.3 Linux on the Desktop
1.4 Comparing Linux and Windows Features
2. Linux Deployment Strategies
2.1 Linux Server Options
2.2 Linux Desktop Migration
2.3 Linux and Thin Clients
3. Basic Samba Configuration
3.1 Installing Samba
3.2 The Samba Configuration File Format
3.3 Identifying the Server
3.4 Setting Master Browser Options
3.5 Setting Password Options
4. File and Printer Shares
4.1 Common File Share Options
4.2 Printing with CUPS
4.3 Creating a Printer Share
4.4 Delivering Printer Drivers to Windows Clients
4.5 Example Shares
5. Managing a NetBIOS Network with Samba
5.1 Enabling Domain Controller Functions
5.2 Enabling NBNS Functions
5.3 Assuming Master Browser Duties
6. Linux as an SMB/CIFS Client
6.1 Using NetBIOS Name Resolution
6.2 Accessing File Shares
6.3 Printing to Printer Shares
6.4 Configuring GUI Workgroup Browsers
7. Using NT Domains for Linux Authentication
7.1 The Principles Behind Winbind
7.2 Samba Winbind Configuration
7.3 PAM and NSS Winbind Options
7.4 Winbind in Action
8. Using LDAP
8.1 The Principles Behind LDAP
8.2 Configuring an OpenLDAP Server
8.3 Creating a User Directory
8.4 Configuring Linux to Use LDAP for Login Authentication
8.5 Configuring Windows to Use LDAP for Login Authentication
9. Kerberos Configuration and Use
9.1 Kerberos Fundamentals
9.2 Linux Kerberos Server Configuration
9.3 Kerberos Application Server Configuration
9.4 Linux Kerberos Client Configuration
9.5 Windows Kerberos Tools
10. Remote Text-Mode Administration and Use
10.1 What Can Text-Mode Logins Do?
10.2 SSH Server Configuration
10.3 Telnet Server Configuration
10.4 Windows Remote-Login Tools
11. Running GUI Programs Remotely
11.1 What Can GUI Logins Do?
11.2 Using Remote X Access
11.3 Encrypting X by SSH Tunneling
11.4 VNC Configuration and Use
11.5 Running Windows Programs from Linux
12. Linux Thin Client Configurations
12.1 The Role of Thin Client Computing
12.2 Hardware Requirements
12.3 Linux as a Server for Thin Clients
12.4 Linux as a Thin Client
13. Configuring Mail Servers
13.1 Linux Mail Server Options
13.2 Configuring Sendmail
13.3 Configuring Postfix
13.4 Configuring POP and IMAP Servers
13.5 Scanning for Spam, Worms, and Viruses
13.6 Supplementing a Microsoft Exchange Server
13.7 Using Fetchmail
14. Network Backups
14.1 Backup Strategies
14.2 Backing Up the Linux System
14.3 Backing Up with Samba
14.4 Backing Up with AMANDA
15. Managing a Network with Linux
15.1 Delivering IP Addresses with DHCP
15.2 Delivering Names with DNS
15.3 Keeping Clocks Synchronized with NTP
Preparation Guide for Certified Linux and Windows Integration Professional
Candidates brewing for the Certified Linux and Windows Integration Professional exam should recognize the importance of exam resources. During the exam preparation, it is important to get all the necessary exam study sources. This will provide the benefit to understand the concepts and meaning more precisely. In the preparation guide, we will review some of the most significant resources to help the candidate prepare well for the exam.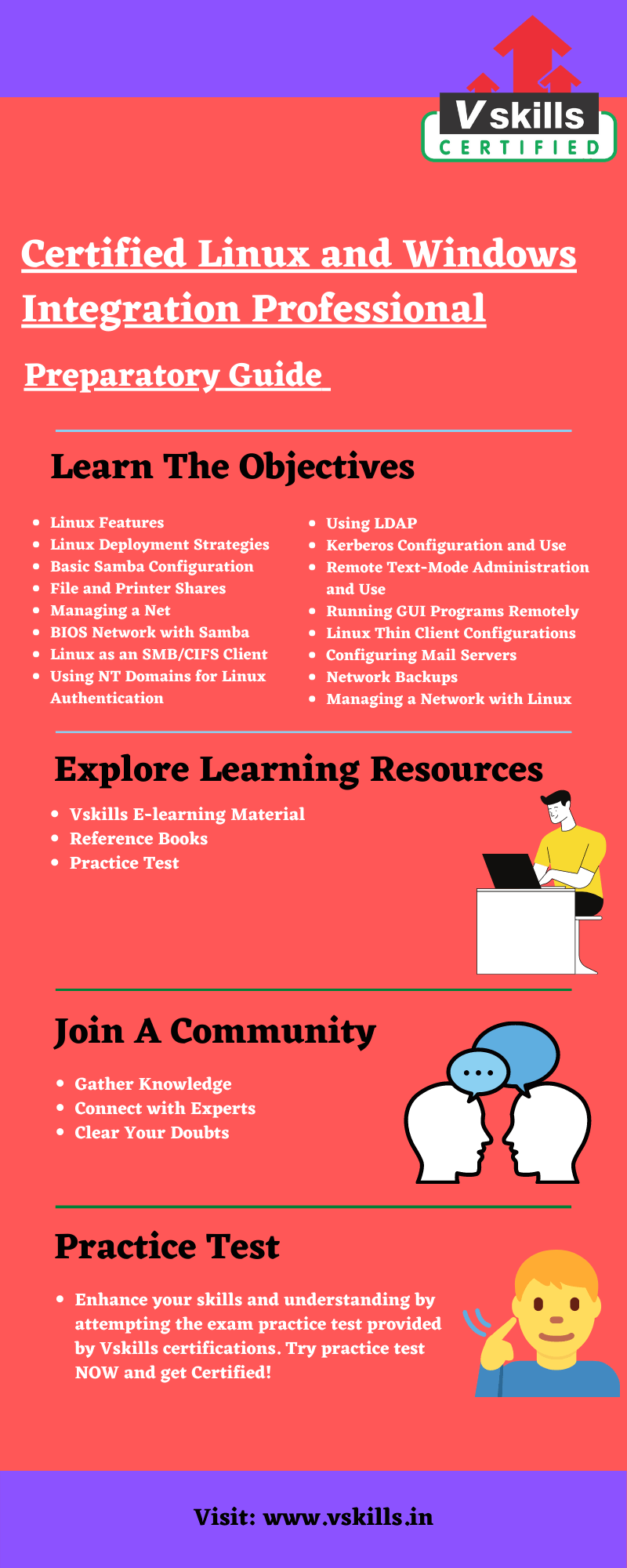 Exam Objectives
For every examination, the first task should be to get all the exam relevant details including the important contents and its topic. With complete exam objectives, the candidate's exam preparation time is better spent because they already know what to study. For this exam, the topics include:
Linux Features
Linux Deployment Strategies
Basic Samba Configuration
File and Printer Shares
Managing a NetBIOS Network with Samba
Linux as an SMB/CIFS Client
Using NT Domains for Linux Authentication
Using LDAP
Kerberos Configuration and Use
Remote Text-Mode Administration and Use
Running GUI Programs Remotely
Linux Thin Client Configurations
Configuring Mail Servers
Network Backups
Managing a Network with Linux
Vskills Online Learning Material
Vskills provides candidates a way to prepare for the exam using the online learning material for existence. The online material for this is regularly updated. Moreover, e-learning is bundled with hard copy material which encourages candidates to enhance and update the learning curve for superior and better opportunities. The candidate can also download the sample chapter for the Certified Linux and Windows Integration Professional exam.
Vskills Brochure
Vskills also provides a brochure for the Certified Linux and Windows Integration Professional exam. The brochure contains all the necessary related to the exam such as details, sample papers, important information, course outline, etc.

Books for Reference
The next step in the preparatory guide should be books and study guides. The candidate needs to find those books which are enriched with information. Finding a good book may be a difficult task, but in order to gather knowledge and skills, the candidate has to find, read, and understand.
Practice Test
Practice tests are the one who ensures the candidate about their preparation for the exam. The practice test will help the candidates to acknowledge their weak areas so that they can work on them. There are many practice tests available on the internet nowadays, so the candidate can choose which they want. Try the practice test here!