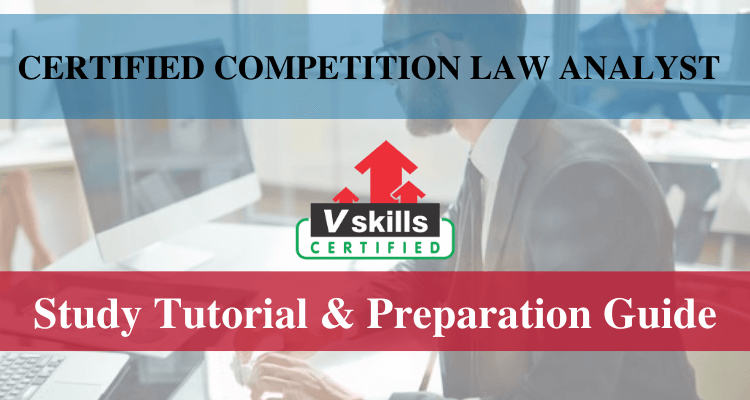 The Certified Competition Law Analyst prepares a candidate as per the firm's requirements for compliance to competition Laws. This certification program is to evaluate a candidate on various areas such as company law Basics, Share issue concepts, transfer of shares, share warrant, winding up, The competition Act, abuse of dominant position, securities contracts (Regulation) Act and competition commission of India.
Why become a Certified Competition Law Analyst?
If any professional and graduate aspire to grow more in their respective niche and those practitioners who are already working but want to take a step forward in their career, this certification is well suited for such candidates. Certified Competition Law Analyst will prepare a candidate from all the areas to compete in today's competitive market and will also open the doors for employment opportunities and earn potential as well.
Who should take this certification?
Employees who are looking for job opportunities with good income in legal or company affairs departments of different firms, candidates who wish to make their CV's stronger and learn advanced skills in this domain this certification exam is developed for such candidates and practitioners.
Roles and responsibilities of a Certified Competition Law Analyst
Let's take a look on the roles and responsibilities of this practitioner before we move towards taking insights on the preparation resources. Mentioned below are the duties of a competition law analyst.
To maintain the functions of the company under Basic Principles of Company Law
To lift the corporate veil
To undertake Share and capital work
To undertake the procedure of Formation of a Company
To promote Pre-Incorporation Contracts provisional Contracts
To undertake Doctrine of Ultra Vires and Doctrine of Indoor Management
To deal with different companies for legal matters
To meet board and general 
Competition Law: Scope and Career opportunities
Firms that tend to control the market unfairly are likewise prohibited by competition law from engaging in abusive behavior. Competition law is a type of legislation that encourages fair competition in marketplaces by prohibiting anticompetitive behavior. Let us know about Competition Law: Scope and Career opportunities!
Benefits of taking Vskills Certification
Vskills being India's largest certification provider gives candidates access to top exams as well as provides after exam benefits. This includes:
The certifications will have a Government verification tag.
The Certification is valid for life.
Candidates will get lifelong e-learning access.
Access to free Practice Tests.
Candidates will get tagged as 'Vskills Certified' On Monsterindia.com and Shine.com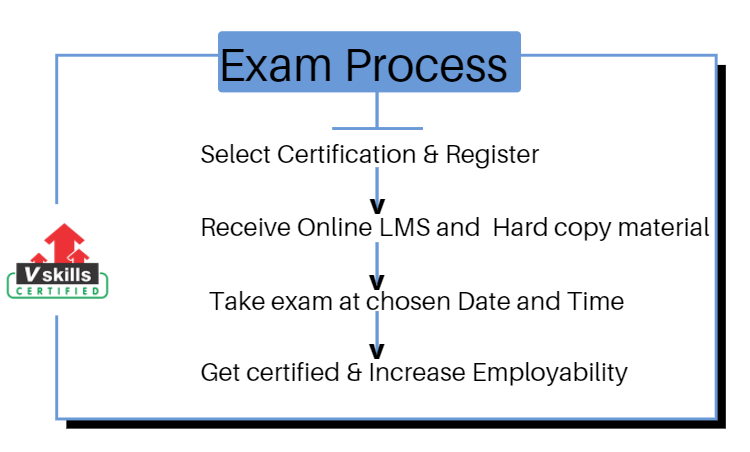 Exam Details
Exam Duration: 60 minutes
Vskills Exam Code: VS-1151
Number of questions: 50
Maximum marks: 50
Passing marks: 25 (50%)
Exam Mode: Online
There is NO negative marking in this module.
Course Details
The Certified Competition Law Analyst exam covers the following topics –
Certify and Increase Opportunity.
Be
Govt. Certified Competition Law Analyst

Competition Law
The Basic Principles of Company Law
Lifting the Corporation Veil
Concept of Share and Capital
Formation of a Company
Promoters, Pre-Incorporation Contracts provisional Contracts
Doctrine of Ultra Vires and Doctrine of Indoor Management
Kinds of Companies
Prospectus and Deposits
Allotment, Issues of shares at Premium Issue of Shares at a Discount, Rights Issue
Membership, Nomination, Transfer of Shares and Share Warrant
Charges
Meeting – Board and General
Inter-corporate Loans and Investments
Directors
Oppression and Mismanagement
Compromise And Arrangement
Accounts, Auditors and Dividend
Winding Up
Revival and Rehabilitation of Sick Industrial
Producer Companies
The Competition Act
Aims, Objects and Definitions
Anti Competitive Agreements
Abuse of Dominant Position
Regulation of Combinations
Competition Commission of India (CCI)
Securities Contracts (Regulation) Act
The Securities (Contract) Regulation Act
Subject Index
Preparation Guide for Vskills Certified Competition Law Analyst
Preparation is a difficult task, make sure you have all what you need and the most essential part of preparation is having a quality preparation guide with all the resources mentioned in it. Study guide helps you to organize all the information and makes the preparation process easy for you, hence having a preparation guide is the most important part before beginning to prepare.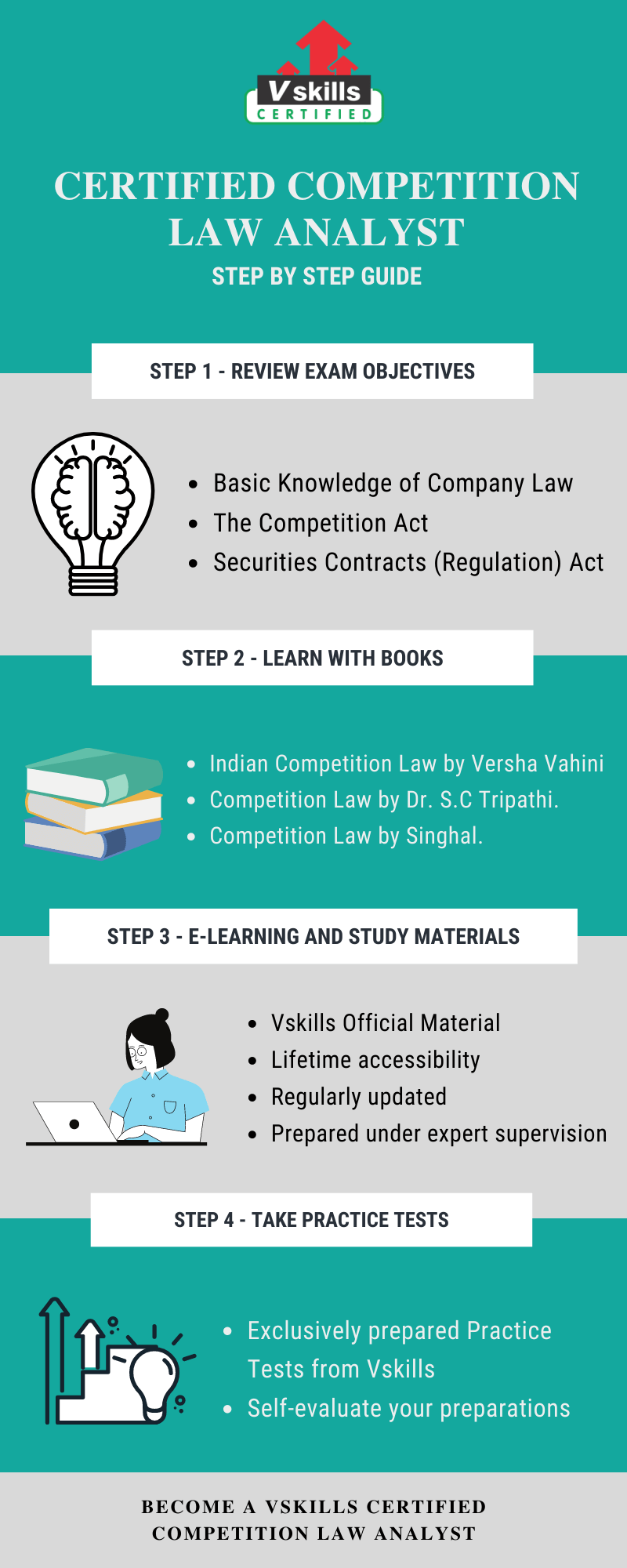 Step 1 – Review Exam Objectives
Get an overview of the syllabus and topics before starting to prepare, as the step in your exam prep journey. This will make you aware of the concepts and help you make a timetable accordingly.
Basic Knowledge of Company Law
The Competition Act
Securities Contracts (Regulation) Act
Refer: Certified Competition Law Analyst Brochure
Step 2 – Learning with Books
Books are introduced for our help and the best way of taking help from the books is to refer to all the mandatory concepts mentioned in it. It has all that a candidate needs to prepare. A book covers almost all the topics that a candidate must go through before examination. Mentioned below are the top 3 books for this certification exam.
Indian Competition Law by Versha Vahini. This book has mentioned all the key points of Studies and the development of competition law jurisprudence in India. It will highlight issues and questions relating to competition law that are so far unresolved and unanswered.
Competition Law by Dr. S.C Tripathi. Competition law is a book that has all the concepts with deep knowledge for the beginners in the competition law analyst.
Competition Law by Singhal. This book begins with the fundamentals of Indian competition law, the book progresses incrementally to provide a comprehensive and complete understanding of this area of law.
Step 3 – E-learning and Study material
Online learning or E-learning is a resource that has all the updated Concepts and knowledge regarding any topic and niche. Manier times while studying through books we miss out on the updated knowledge, but through e-learning, it is possible to get the newly developed information and skills about that particular niche on any platform. Study material is to support you for extra preparation for the examination. It will give you rich insights on the topics which are essential in detail. Vskills offers you its E-Learning Study Material and its hard copy as well, to supplement your learning experience and exam preparation. Moreover, this online learning material is available for a lifetime and is updated regularly.
Refer: Certified Competition Law Analyst Sample Chapter
Step 4 – Check your Progress with Practice Tests
Analyze your preparation before the real examination, and know where you stand. Self evaluation of your progress is essential and it can only happen if a candidate attempts multiple practice tests. It makes your preparation and learning rock solid as you attempt quality mock tests and it verifies your mistakes and progress both.

Get ready to qualify and become a Certified Competition Law Analyst. Start Practicing Now!