Certify and Increase Opportunity.
Be
Govt. Certified Social Media Marketing

Blogging has become a popular platform for people to express their thoughts or ideas on various topics. It is also used to promote a company and provide content to Internet users. Blogging dominates the Internet and keeping a blog is a good method to improve writing skills, to get in touch with your customers and to draw traffic to your website.
When creating a blog, an individual know that there is no need to buy your own hosting immediately, because there are plenty of free blogging platforms available. These blog platforms have many customizable features and allow you to create a personalized site online and to publish content. These types of services usually come with both free as well as premium plans. If you are not able to decide which is the best blog software for you, check out some of the best blogging platforms available.
1. WordPress
WordPress is the currently one of the most popular blogging platforms. It is easy to use and is very flexible. It is such a flexible platform that it is commonly used as an outright content management system. What really makes WordPress stand out, in addition to the previously mentioned, is the sheer number of free and premium themes in addition to the level of community support.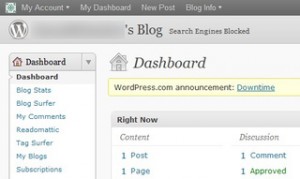 To the best of my knowledge, no other platform offers the number of themes or level of community support. It should also be noted that WordPress offers two versions, self-hosted andhosted for you.
Tumblr isn't really considered to be a full-on blogging platform, but rather a healthy cross between semi-micro-blogging and full-on blogging (think mini-blogging).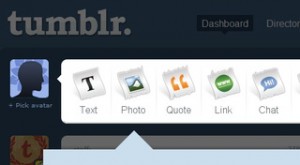 You can really use it as you'd like though and it definitely has a decent and growing selection of themes.
Blogger has been around for quite awhile, bought by Google in 2003. Although Blogger has made many improvements over the years, people making the choice between it and WordPress typically go with the latter.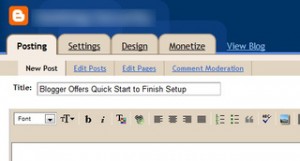 That isn't to say it's a bad platform, it might just not offer more advanced users the features they're looking for. Blogger is a good choice for those looking for a hosted platform and an easy setup (none really) to get started.
Joomla is really a full CMS and it's easy to create almost any kind of site with it such as a regular website for businesses, eCommerce, blogs or evensocial networks.


It's powerful, easy and has a great community backing it. Like some of the other platforms listed here, Joomla's extensions really make it shine and give it more power and flexibility.
Drupal and Joomla are actually quite similar (in terms of purpose), though Drupal seems to be more oriented towards community type sites.

Drupal is certainly one of the best blogging platforms around but it also, like other platforms here, has the flexibility to run just about any kind of site. It has a passionate community and a huge collection of powerful modules (like plugins) that give it even more power. In regards to theming, however, it's more so on the difficult end of the spectrum.